Calgary Area Business for Sale
Price: $495,000
Normalized Cash Flow: $173,000
Summary
FloorsCo i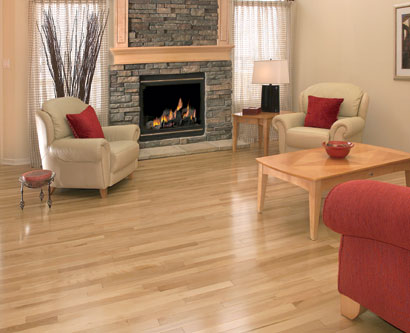 s a successful retail flooring firm located in one of Calgary's thriving satellite communities.
There are three years of financials and an up-to-date equipment list available for qualified buyers.
Operations
FloorsCo derives a competitive advantage from their superb location.
They display their wares in a 2100 square foot showroom drawing from an attached 4000 square foot warehouse
Their location is well signed and has good customer access with ample parking.
There is also a secured half-acre yard with great access for suppliers and other shippers.
100% of their inventory comes from their top 5 suppliers. Most of their product is available in Calgary within a week of ordering.
They maintain about four to six weeks of inventory although some carpets can be much longer than that.
The lease is currently year-to-year. Any sale would be contingent on the buyer arriving at a satisfactory lease with the landlord.
The firm's total inventory runs from $80,000 to a high of as much as $110,000.
This business runs with three full time staff, a part time truck driver and a part time bookkeeper.
This company has a good WCB history.
FloorsCo estimates their labour needs at about 6000 hours a year. They could increase their business without needing to hire more staff.
January and February tend to be slower then steady though the rest of the year.
They use an outside maintenance company and all their equipment is in good working order. Business could increase without needing additional equipment.
Their hours are normal office hours plus Saturday mornings.
Customer Base
FloorsCo has been selling and installing flooring in this community for 10 years and have earned a good reputation.
Many customers come from referrals and word-of-mouth. They also use the local paper and have their own web site.
 Further Information
Three years of financial statements and a complete equipment list is available for qualified buyers.
 Management Discussion
Q. Why is this Calgary area business for sale?
A. We plan to retire.
Q. In your words, what does the firm do?
A. We sell flooring. Many kinds of flooring. Carpet, Linoleum, LVT, Ceramic tile, Hardwood, Laminate .
Q. What do you do as owner? What skills will have to be replaced?
A. Selling. Quoting jobs and instructing installers. Product Knowledge.
Q. Will you agree to a non-compete clause?
A. Yes.
Q. Who should buy this business?
A. A competitor looking to expand in our area. Perhaps an ex-installer. Should be somebody who knows flooring.
Interested? Next steps:

1. Fax / scan the non-disclosure document 
2. Phone discussion
3. Release of financial information
4. Meeting with seller and tour of premises
5. Discussions that may lead to a deal
NOTICE
The information on contained in this document has been provided from sources believed to be reliable. You must seek independent verification of these facts through due diligence before taking any action based on this information.